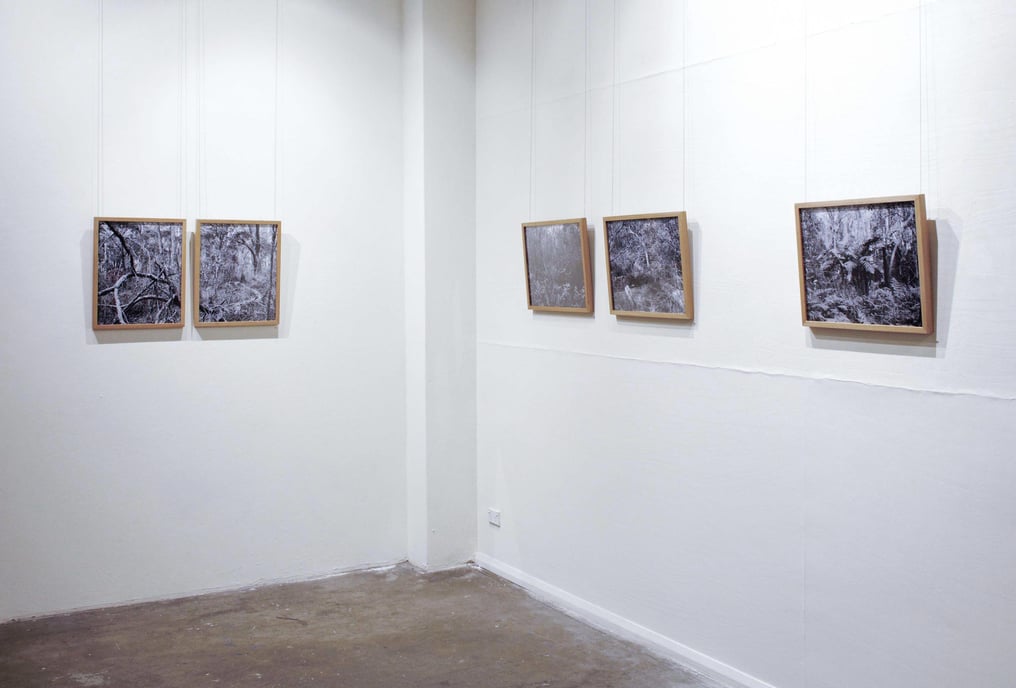 Upper Nepean, 2018.
Digital inkjet prints.
The Upper Nepean catchment covers almost 900 square kilometres of unspoiled bushland on the Illawarra Plateau south of Sydney. It is dedicated to maintaining water supply flow to the greater Sydney area and is closed to all public access. With nearly no human activity undertaken inside its borders for over 130 years, the demarcated land forms part of the Metropolitan Special Area.
The catchment is home to the White Waratah, the only know location of the flower in the world. It was discovered by maintenance crew of the Sydney Water Board in 1967. Like the Wollemi Pine, its exact location has been kept secret. The boundaries of Upper Nepean are defined by dense curtains of trees and brush, bordering roads and smaller settlements.
This photographic series explores the catchment edge as a present yet mysterious threshold, where all manner of intrigue and myth may lie beyond. The natural landscape is seen as bountiful but dangerous, hiding both fortune and misadventure.