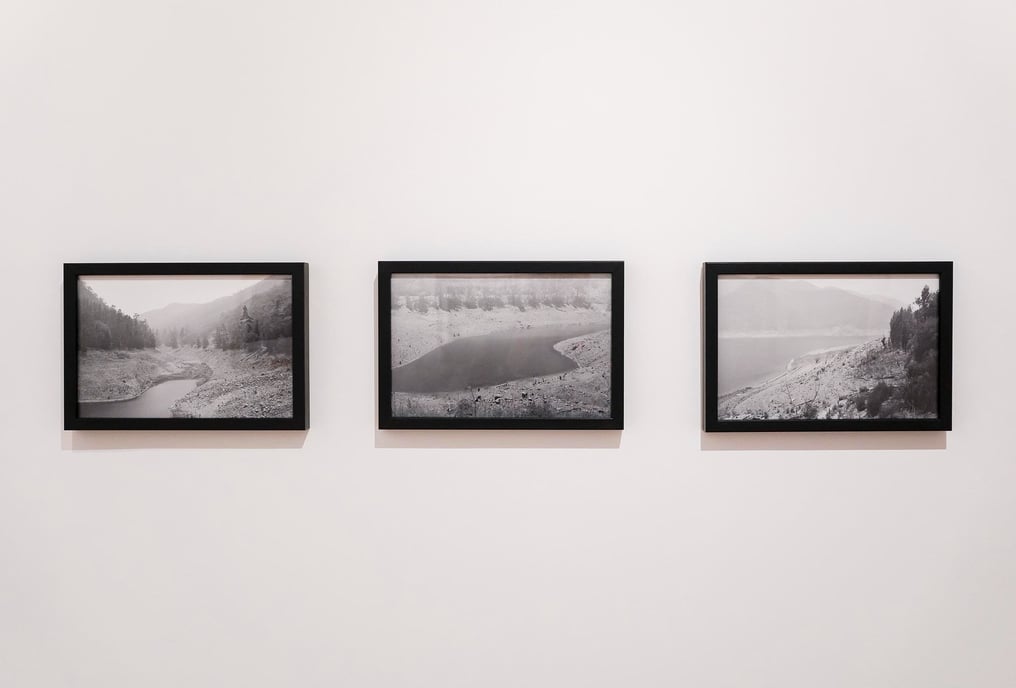 Burrinjuck, 2020.
Digital inkjet prints.
Burrinjuck Dam, located north-west of Canberra, captures flows from the Murrumbidgee, Yass and Goodradigbee Rivers, with its waters used for hydro-electric power generation and town, domestic, agricultural and industrial activities across the Riverina. Stokes captured Burrinjuck shrouded in smoke during the widespread bushfire emergency of 2019- 20, now known as the Black Summer. Many years of drought had depleted the dam's lake, revealing a landscape under stress and in transition due to global climate change.
For Stokes, dams symbolise people's profound intervention in the environment. Responding to Burrinjuck's proximity to the political power of Canberra, his photographs echo the language of photography celebrating the grand wildness of Nature – a tradition historically associated with patriotism. Stokes re-interprets this genre in the context of a national emergency. His works mix the sublime with the toxicity of the climate crisis, revealing how our way of life demands the vast adaptation of natural systems and the foreboding consequences of our actions.

Text: VIEW2021 Photoaccess catalogue.